Our advisory services challenge the status quo of how most companies hire speakers, offering a deeper, value-driven approach to the success of your event.
Creating an unforgettable event takes deep experience and hard work. Your challenge is to create deep connections, develop impactful content, and deliver a transcendent experience. And it all starts with a speaker who can hit a homerun.
Epic Keynotes can strategically guide you through the booking process. Our experienced team provides a battle-proven approach to ensure that your speaker delivers stunning moments that create lasting results.
"Epic Keynotes is not your average speakers bureau, they are truly an extension of your team...They're not just there to help you find a speaker and get a contract signed; they're a true partner in every step of the process - from ideation, to selection, all the way through to execution."

- Director, Event Production, Brightcove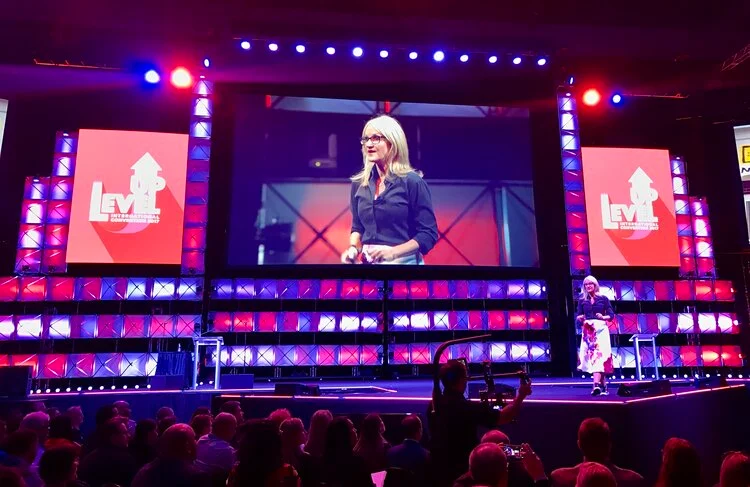 EPIC'S THREE ADVISORY SERVICES
BROKERING
You know who you want; now you need a trusted partner to put together the deal, handle the contract and payments, and manage the travel and logistics for the speaker. Our deep relationships with the top speaking bureaus and talent agencies help us easily manage the details of booking a brand name speaker for events like user conferences or employee recognition days.
CONSULTING
With a big public event like a user conference, name recognition matters. We help you cast a wide net, explore all the possibilities, and make the best decision possible. Let us help you identify your speaker needs; define the scope of work for the speaker before, during, and after the event; and then vet all of the speaker options so that you can make the best possible decision. We handle every detail for booking the speaker, too, from contracting to travel.
COMMITTEES
Committee decision-making is often an oxymoron. From association meetings to affinity group events, we work with your committee to break through logjams and activate consensus. Our team consults, connects, and manages your committee speaker selection process from initial ideation to post event.